Director (Research) Lee Pui Yee
For 12 years at Bloomberg, Bear Stearns (Japan) Securities Co., Ltd., Mizuho Securities, Cosmo Securities, and Tokai Tokyo Securities, he has been engaged in sales activities for prop traders, analysts, and institutional investors while utilizing Chinese, English, and Japanese.
In particular, he has strengths in analyzing and investing in technology cycle supply chains that span Japan, China, and Asia by taking advantage of language skills.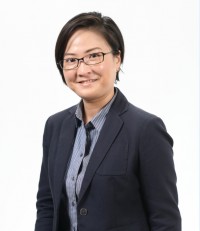 Joined our company in October 2015.
In our company, we are mainly in charge of the external demand sector, and we provide investment advisory services by combining real-time information from Asia and bottom-up domestic information.
Appointed Director of the Company in June 2017.
Nanyang Technological University, Singapore Graduated from Faculty of Business, Department of Economics
CFA Certified Securities Analyst